Buttocks firming and lifting treatment
Life in a rush, sitting at the desk for long hours or driving the car all of these are the reasons why our butt becomes flatened and loses its round shape. Moreover according to beauty canons our buttocks should be firm, lifted and have a shape of an apple. However buttocs firming is not a simple process which requires excersising especially squats and proper diet. The good idea is to enhance buttocks firming with professional treatments, which will help to achieve desired results. In Body Shape Garden we use modern vacum massage to lift the tissues and mud cosmetics to smoothe and firm the skin. In addition professional cell stimulation reshapes the selected body parts.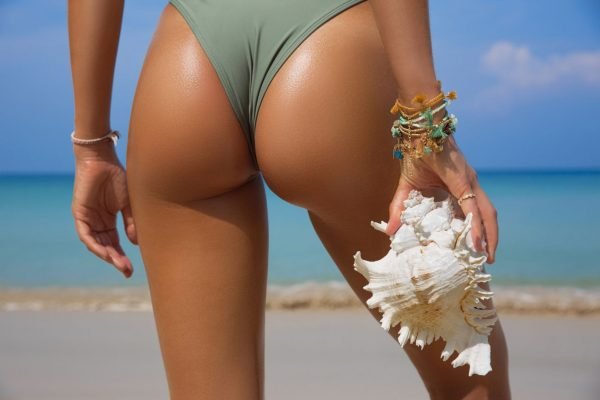 Buttocks firming and lifting treatment
Our treatment will not replace regular excercises but will help to: 
model and lift your buttocks not to look flat
give round shape to your butt 
reduce cellulite on tighs and backside
decrease of unwanted fat deposits on the sides and hips
One session consists of 4 steps:
First: Icoone Laser treatment – innovative 3 in 1 technology joining the strength of vacuum massage wit microstimulation, laser radiation and led light to give visible improvement even after one session
Second: smoothing and lifting intensive algi body wrap, 40 mins relax while wearing this mask and foil
Third: 20 mins session in sauna infrared to get rid of toxins 
Fourth: remodelling finish cream
What results can you expect after buttocks firming treatmnet in Body Shape Garden?
rounder and lifted buttocs
firmer skin on your backside and upper thighs
increase in collagen and elastin production, which rejuvenate the tissues
cellulite and fat deposits reduced
the improvement of quality of skin
Price:
1 session – 279 zł
package of 5 sessions- 1249 zł
package of 10 sessions – 2199 zł
Check also our body shape treatment .